LEARNING OPPORTUNITIES
Learning opportunities are offered different times throughout the year. In the following listings you will find core training opportunities offered in a small group setting at The Prayer Place. We believe these are foundational to the ministry of intercessory Christian healing prayer.
For more information or if you are interested in participating in one or more offerings, please contact us by phone or email.
---
Active Listening Introduction
Just Listen!
Christian Listening Training
Presented by MAL POPE
 JUST LISTEN is a lively and practical way of beginning to develop the listening attitudes and skills that we need. Produced by Acorn Christian Healing Foundation, the course offers foundational teaching on the value of listening to others, to God, and to ourselves. This training is divided into 6 short modules.
---
Forgiveness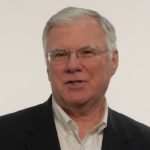 70 X 7
Finding Peace By Forgiving Others.. and Yourself
Presented by Dr. Bruce Wilkinson
Forgiveness, or lack thereof, can not only hinder our relationship with God and others. It is known to cause us much suffering and can even lead to physical illness.  This training is offered as a DVD Small Group series with an 8-week commitment to complete the course.
---
Intercessory Prayer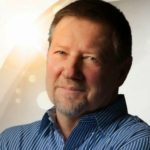 How God Can Use Your Prayers to Move Heaven and Earth
Presented by DUTCH SHEETS
In this 8-session DVD series by Dutch Sheets you will be challenged and encouraged to strengthen your commitment to this calling.  As Dutch explains the nuts and bolts of prayer with wisdom, gentleness, and humor, participants will find inspiration and courage to pray for the impossible – and the persistence to see prayers to completion.
---